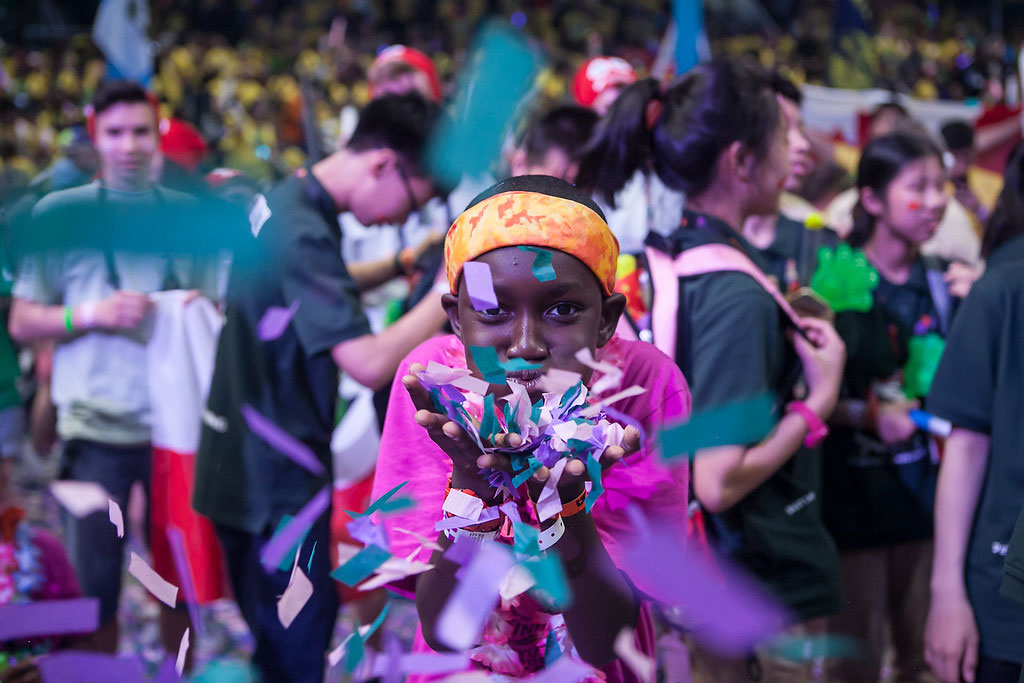 When you give to Destination Imagination, you ensure that more participants have better access to DI's unique educational experiences that can inspire them to achieve anything they can imagine in life.
YOUR GIFT HAS IMPACT
With your help, Destination Imagination educational experiences awaken the innate curiosity within its participants to grow the most important core set of skills they'll ever need:
Creativity
Making new connections and innovating
Collaboration
Going further together
Agility
Adapting and pivoting quickly
Resilience
Thriving in the face of adversity
Respect
Honoring others and their contributions
Community
Sharing passion for a better tomorrow
YOUR GIFT IS IMMEDIATELY PUT TO WORK
Because of donations like yours, Destination Imagination was able to enact its first-ever financial assistance fund, which gave out more than $130,000 to more than 300 DI teams in 2019 to help them attend Global Finals.
Today you can help enable DI to develop relevant, cutting edge, educational experiences and programs that are rooted in DI's unique educational philosophy.
And your donations are also helping DI expand and reach new and diverse communities all around the world — from Alabama to Australia.
Your tax-deductible gift to Destination Imagination, Inc. powers our nonprofit to develop educational experiences that ignite and inspire a global community of creative problem solvers to change the world.
If you would like to make a gift to a local Affiliate of Destination Imagination, please visit their website to find out how.