Early STEM (science, technology, engineering and math) education provides a critical foundation for future learning. Children are natural STEM investigators who are eager to explore, observe and ask questions. By introducing them early on to STEM, they learn skills such as communication, problem solving, creativity, empathy, self-confidence, reasoning, analysis and teamwork.
Destination Imagination offers a unique approach to support this educational and life skills readiness through our STEM & Literacy Pathways resource for early learning. Now exclusively in digital format, STEM & Literacy Pathways includes play-based STEAM curriculum for children ages 3-6 and was designed to be flexible and adaptable to any set of curriculum standards for pre-K and kindergarten. It's also aligned with Common Core Standards for early learning.
The resource includes:
More than 90 activities arranged in curriculum-friendly themes
Instant Challenges for team-building and skill development
Assessment Challenges with associated rubrics
Take-home activities to increase parent involvement
A set of Transition activities for each theme to continue the learning process throughout the day
Feedback Loop Questions to help teachers and students develop a deeper understanding of the skills and concepts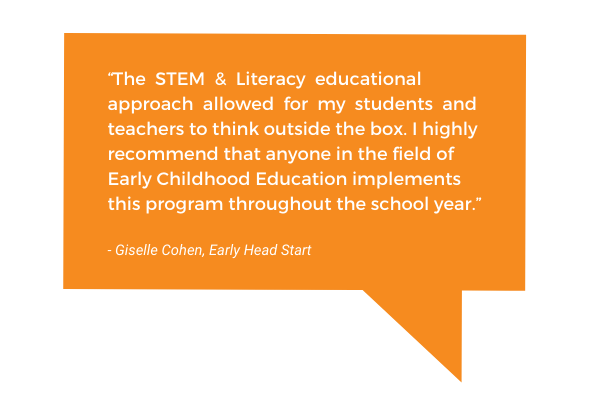 As a resource for teachers, STEM & Literacy Pathways provides a simple method for engaging students in exploration through cooperative, guided inquiry and play. Each activity teaches a set of essential skills for early learners while incorporating common themes from the early learning classroom and integrating STEM investigation across the theme's activities.
STEM & Literacy Pathways is available for download for just $99. 
Check out our Early Learning Overview booklet to learn more about this resource, as well as additional Destination Imagination experiences for children.
Ready to jump-start your early learnings STEM education? Click here to purchase a digital copy of STEM & Literacy Pathways.
Questions? Contact us at [email protected].