With a gift today, you enable educational experiences rooted in Destination Imagination's (DI) mission to inspire and equip youth to imagine and innovate through the creative process.
Simply, DI transforms youth into creative and confident leaders.
YOU make that possible.
In building future creative leaders, DI aims to instill these core values across our global community.
COLLABORATION
We work as a team because together we go further
RESPECT
We treat all people with fairness, kindness, and consideration
STEWARDSHIP
We accept personal responsibility to nurture a global culture of creativity, innovation, and self-expression
PERSEVERANCE
We encourage trying until we achieve any goal
INTEGRITY
We hold ourselves to the highest standards by owning our work, actions, and decisions
DI experiences help youth grow the most important core skills they'll need in life. The proof is in our stats: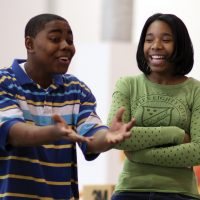 of youth say their teamwork increased because of DI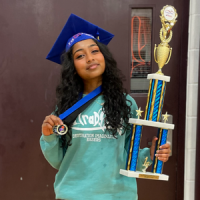 of youth say they do better in school because of doing DI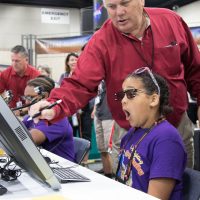 of youth believe in solving problems through seeking varied perspectives
of youth say they would do DI again
Students who do DI outperform their peers in the areas of creative thinking, critical thinking, and collaborative problem-solving.
Your tax-deductible gift to Destination Imagination, Inc. powers our nonprofit to develop educational experiences that ignite and inspire a global community of creative problem solvers to change the world.
If you would like to make a gift to a local Affiliate of Destination Imagination, please visit their website to find out how.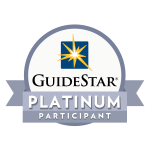 If you would like to donate to DI via check, please send it to:
Destination Imagination, Inc.
141 S. Black Horse Pike Suite 203
Blackwood, NJ 08012
C/O ADVANCEMENT
If you would like to speak to a development representative about making a different kind of gift to DI (legacy gift, gift of stock, property, etc.) please email [email protected]