A Problem-Solving Competition
The Challenge Experience is our flagship program for pre-K, K-12 and university students. Teams develop solutions to project-based STEAM challenges and then present their solutions live at tournaments.
Destination Imagination Challenges are the prompts or guidelines for what a team creates. Our Challenges are open-ended, allowing teams to express themselves creatively and take full ownership of their solutions. Challenges are designed to teach the creative process—a system of learning that is at the root of innovation and a child's ability to bring an idea to life.
DI Challenges take on two distinct formats: Team Challenges and Instant Challenges

Each team selects one new and engaging Team Challenge requiring a solution that will be presented at the tournament. Team Challenges encourage students to explore their passions, discover their unique talents and abilities, and learn new skills. Team Challenges are available each year in the following categories: Technical, Scientific, Fine Arts, Improvisational, Engineering, Service Learning, and Early Learning. Although each Team Challenge has a specific educational focus, they each also incorporate elements to make them truly multi-disciplinary and cross-curricular (i.e., the Fine Arts Challenge will have a technical element and the Engineering Challenge will have an artistic or storytelling component.)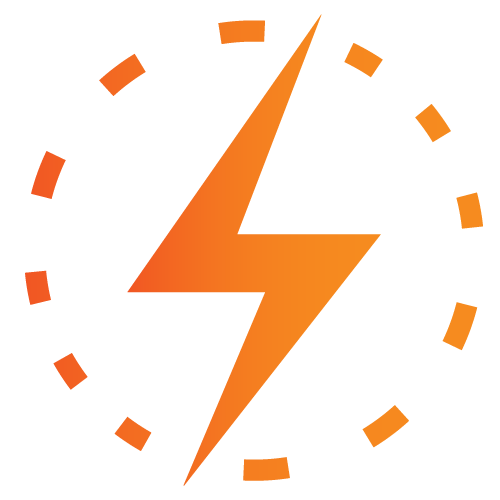 Instant Challenges are quick creative and critical-thinking exercises that build teamwork and reinforce problem-solving skills like rapid ideation and implementation. Instant Challenges can be task-based, performance-based, or a combination of both. All teams practice Instant Challenges during the year and are given one at the tournament.
DI's Challenge Experience can work in many different education environments, as well as at home with friends or classmates. If there are students gathering on a regular basis, then a Challenge Experience team is possible! Here are just some examples of where the Challenge Experience can work.
Afterschool or out-of-school time (OST) programs
In-school enrichment time
Homeschool co-ops
STEAM/STEM clubs and classrooms
International Baccalaureate & Middle Years Programs
Montessori classrooms (3rd grade & up)
Library and museum youth programs
Families, friends, and community groups
Gifted and talented programs
A DI team is a group of between 2 and 7 members that work together to develop a solution to one of our Team Challenges. Teams are responsible for designing and creating 100% of their Team Challenge solution. Absolutely no interference from non-team members is allowed. Teams are formed based on their grade or age and are designated as one of five Levels—the non-competitive Early Learning or the competitive Elementary, Middle, Secondary, or University Levels.
The Team Manager is an adult (often a parent or teacher) who teaches the creative process and helps keep the team on track, but does not assist or interfere with the team's solution. Team Managers get access to valuable resources to help them along the way—a Team Manager Roadmap, as well as a catalogue of online learning modules they can access at their own pace. Each DI Affiliate may also offer in-person or virtual training for Team Managers in a particular geography.
Parents and other family members can stay involved with teams by supporting their Team Managers. Teaching team members new skills, helping to find supplies, or even providing snacks are a few of the ways parents can help out. They can also volunteer to help out at local tournaments.
The organizations around the world that administer the Challenge Experience in each state, province or country are known as Affiliates. The DI Challenge Experience operates in 36 U.S. states, 7 Canadian provinces and 24 countries. Each Affiliate offers local support and is responsible for the qualifying tournaments. Larger Affiliates will have two layers of competition, both Regional and Affiliate Tournaments, while others will have only one Affiliate Tournament.

DI tournaments are where teams present their Team Challenge solutions and solve an Instant Challenge for feedback and scores. All team members may participate in both the Team Challenge and Instant Challenge portion of the tournament. Each Team's scores from their Team Challenge and Instant Challenge are combined and then ranked against others solving the same Challenge in their level. Top placing teams are invited to the next tournament in their Affiliate or to DI's Global Finals, whichever comes next.
Teams form and begin meeting between August and January. They typically spend 2-6 months developing their Team Challenge solutions and practicing Instant Challenges. Each season is aligned with the Northern Hemisphere academic calendar.  Most local tournaments take place between February and April. For teams that qualify for Global Finals, their season may extend into May of each year.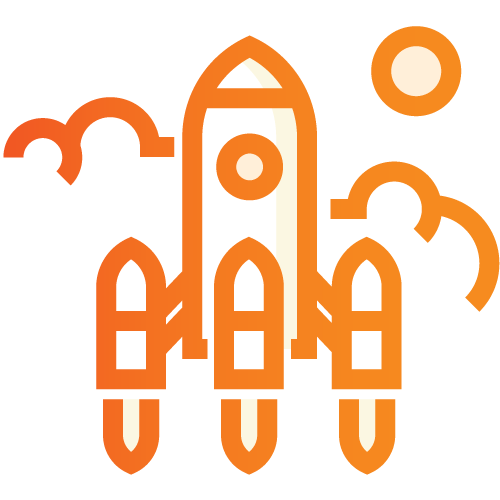 Teams form and begin working on their solutions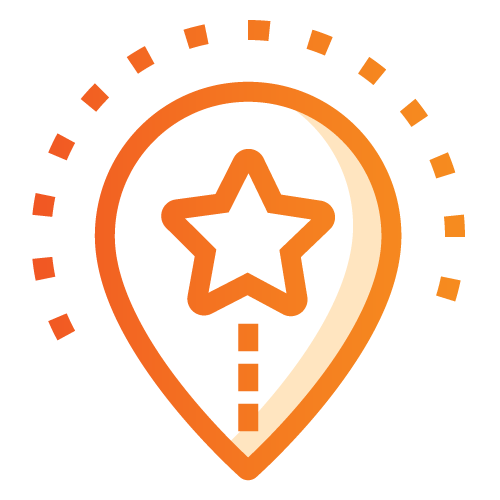 Teams present their solutions and celebrate at local tournaments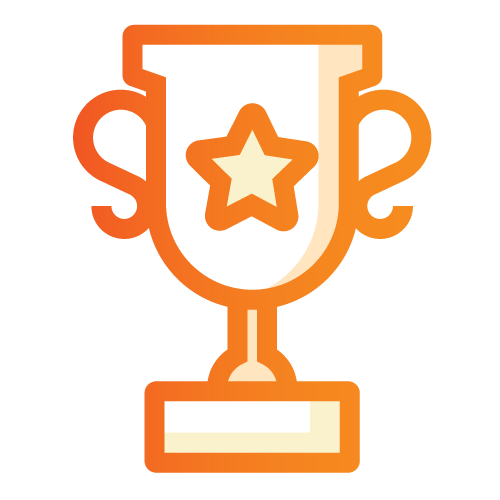 Teams that qualify compete and celebrate at Global Finals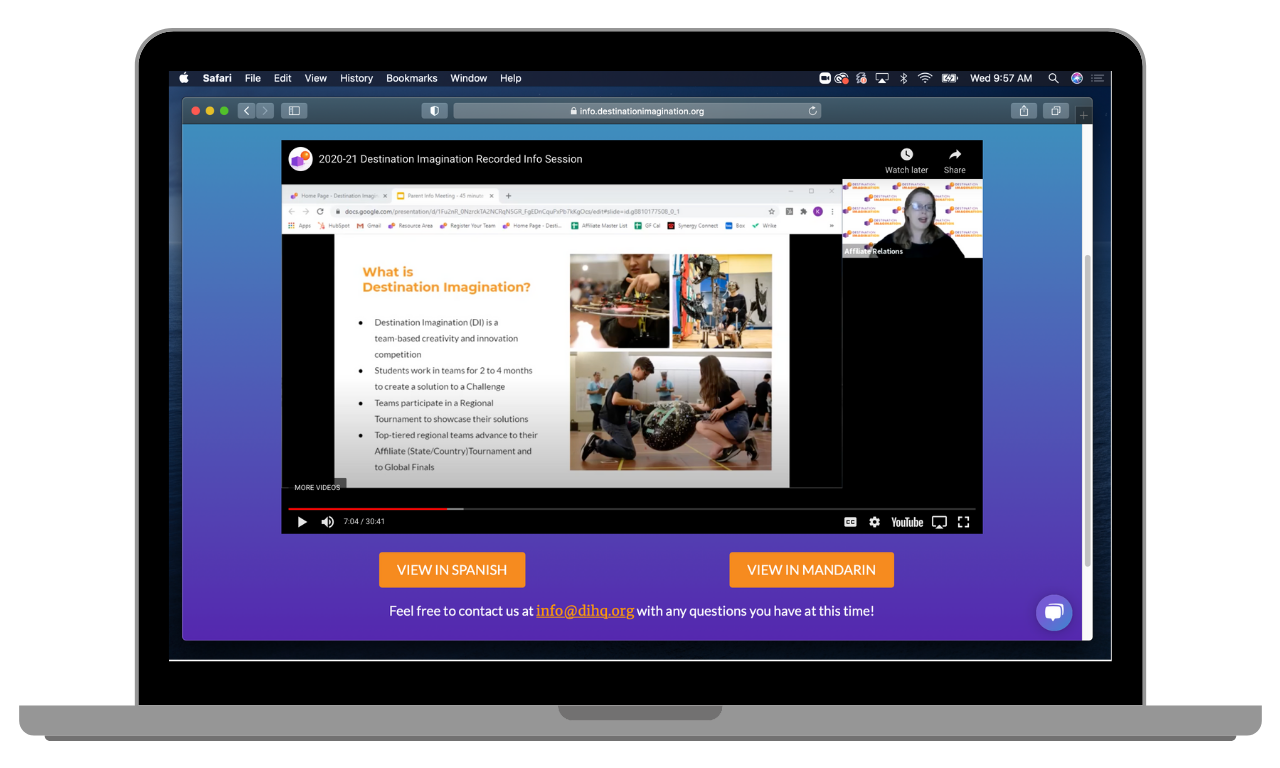 Whether you are a parent, teacher, after-school provider, curriculum director, or administrator, it's never too late to learn about how you can bring the power of Destination Imagination to your students. Register for an upcoming info session or sign up to watch it on-demand.