Dear DI Family,
Many years ago, I had the great fortune to spend time with former Texas Governor, the late Ann Richards. She was strong, funny, smart, honest and was a straight talker. A real Texas woman.
Destination Imagination recently lost our own real Texas woman, Sue Shanks, who passed away suddenly last week. Sue was a big part of DI, and DI was a big part of her life.
In February 2018, Sue invited me to attend a Regional Tournament outside of Austin, Texas. It was my first tournament, and I was really impressed with the presentations, the organized volunteers, the decorations, the hundreds of kids, the extended families, and the excitement and joy exhibited by the attendees. After the tournament, Sue took me out to dinner at her favorite Texas BBQ restaurant (woman after my own heart!) and on a tour of the great city of Austin.  Spending time with Sue demonstrated to me the deep commitment she had to education, and ensuring that children from all walks of life would be able to participate in Destination Imagination.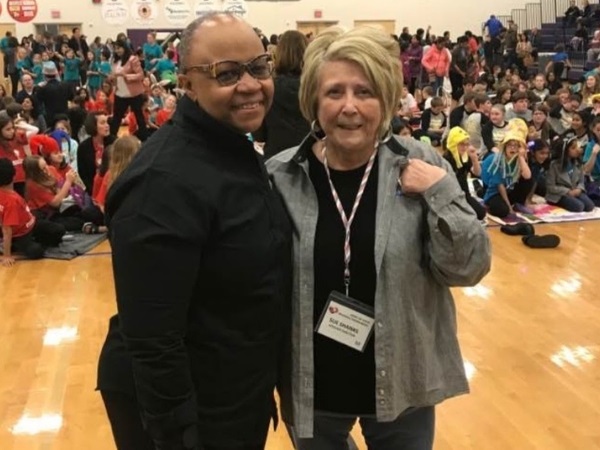 Sue was a leader in DI for almost 20 years. Since 2002, she held the position of Affiliate Director of Texas Destination Imagination, and the program was never the same. Under her leadership, Texas DI became one of the world's largest chapters, with almost 4,000 teams. Texas DI amassed hundreds of Global Finals awards and championships under her tenure. Sue served on the DI International Board of Trustees where she was secretary and chair of the Governance Committee. She also served as president of the DI Affiliate Directors organization. Her leadership, strategic thinking and incredible work ethic will be missed by the entire organization.
Thank you, Sue, for all that you did for Destination Imagination and the young people who benefited from your dedicated service. Destination Imagination will greatly miss our own real Texas woman!