After Hurricane Maria struck Puerto Rico on September 20, 2017, the island was devastated, leaving millions of people without power, drinking water and reliable communications.
Though more than four months have passed since the hurricane made landfall, Puerto Rico is still struggling and recovery efforts have largely fallen from the daily news coverage.
A group of fourth-grade students from Terrace Park, Ohio, however, is making it their mission to help out children affected by the hurricane through a Service Learning project for Destination Imagination (DI).
"We realized that we all look at the same moon," said team member Zoe T. "We wanted kids who were having trouble to know that they had friends out there to help them."
As part of their Destination Imagination Service Project, the students had to identify a community need and then work together to address that need.
"We had to find out what they needed that we could help with," said team member Charlotte B. "We couldn't send water and we couldn't send a lot of food."
After speaking with a few groups in Puerto Rico, the team was connected to Juanita Garcia Peraza Elementary School in San Juan. They had the opportunity to video chat with a class of third-graders, who said they were in need of school supplies. That's when the team started a project called "Wishes for Puerto Rico." They created Christmas tree ornaments out of clay, packaged them in small tins donated from a local business and then sold them at different holiday events, as well as to local residents.
The team used the funds to make and send kits filled with school supplies, flashlights, small toys and personal notes. Through their project, they were able to send kits to 21 third-graders at Juanita Garcia Peraza.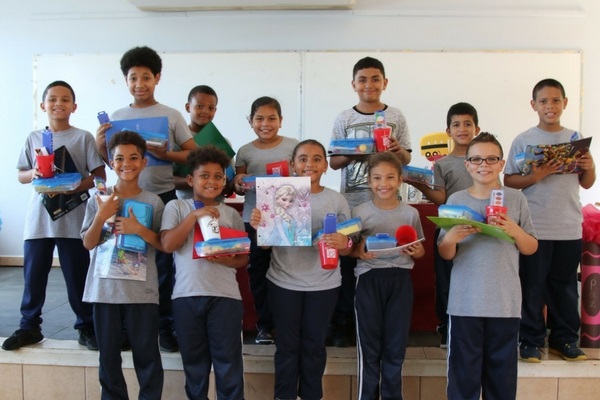 However, the Terrace Park Elementary team isn't stopping there and hopes to help more students in Puerto Rico through their continued fundraising efforts.
"Spread the word! Spread the wish!" said Zoe T. "Puerto Rico still needs help and there's a lot we can do."
Are you on a Destination Imagination Service Learning team? Email us at [email protected] to share your story.