When it comes to social-emotional learning (SEL), research confirms that it positively impacts children's lives. While social-emotional skills, also known as soft skills, are vital to our students' futures, you may be wondering which skills and behaviors you need to be looking for in your students.
CASEL (Collaborative for Academic, Social, and Emotional Learning) defines social-emotional learning as "the process through which children and adults understand and manage emotions, set and achieve positive goals, feel and show empathy for others, establish and maintain positive relationships, and make responsible decisions."
Aperture Education has developed 8 SEL competencies that are based on the CASEL framework for SEL and can be observed, measured, and improved in students. These definitions are based on information in the Aperture Education: SEL at Home project.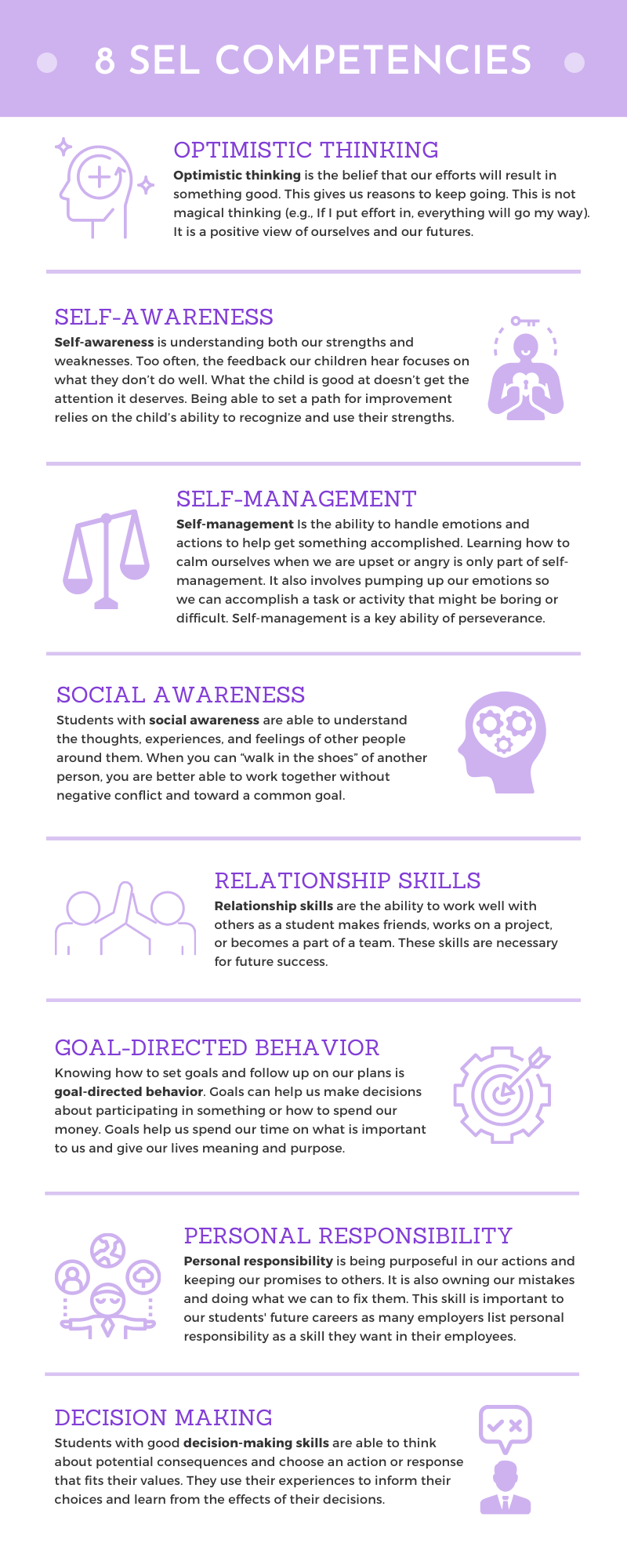 If you would like more information about teaching SEL skills at home, please take a look at the Aperture Education: SEL at Home program. Each article gives you suggestions to help your child master each SEL competency.
To learn more about how Destination Imagination can help support your social-emotional learning needs this school year, click here to read our second SEL blog post in this two-part series.
Get 10 Free SEL Activities
Download our Teacher's Guide to the Creative Process and get 10 free STEAM-based activities that can complement your SEL curriculum and help strengthen your students' critical thinking, problem-solving, and teamwork skills.
Take Your SEL to the Next Level



Destination Imagination offers a wide range of project-based educational experiences tailored to the differing needs of students, schools, and communities. Each year, more than 100,000 students around the world participate in DI programs. Learn more about our educational experiences to see which program works best for the young learners in your life, and read our article, Project-Based Learning: Helping Students Thrive Socially and Emotionally, published by Childhood Education Innovations.