Dear DI Family:
June is celebrated as "Pride Month" in the US and in many places around the world. I am grateful that DI's Director of Affiliate Relations, Adam Law, has graciously (and courageously) agreed to share his Personal story with our community this month. It's an important message and I encourage you to read it with an open mind and to share with others.
– Michele Tuck-Ponder, Executive Director
The Magic of Belonging, by Adam Law
This past year has caused many organizations to look inward and focus on the importance of diversity, equity and inclusion in addressing needs of underrepresented populations. Destination Imagination has not been immune to this societal push to improve accessibility and really examine how what we do is available to a variety of populations. Being that it is Pride Month around the world, now is as good a time as ever to talk about our impact on students who identify as part of the LGBTQIA community. And being that I myself was one of those students, I feel I am as good a person as any to address the ways in which this program impacted me when I look through the lens of my own personal LGBTQIA story. In fact, I would not have gone from participant to volunteer to Affiliate Director to DIHQ staff member had it not been for how DI positively impacted me. Of course no two students have the same experience, but I am confident that there are certain aspects of Destination Imagination that allow these students to thrive, gain confidence in who they are, and find their unique voices.
I should probably start with what I was like as a kid. I was pretty outgoing and often thought of as the "funny kid" or perhaps "the most likely to make you laugh." Standing where I am now, I can say that much of my personality was more about distracting people from my mannerisms, which many saw as more feminine than masculine, and as a way to cope with feeling very different from most of my peers. If they were laughing with me, then that meant they were not laughing at me. My interests also led me to see myself as different. I was drawn to art and fashion, but I was also into building and creating with Legos or Lincoln Logs (remember those?). I definitely did not find myself hankering to play any kind of sport. So that was me—the awkward, yet outgoing, outsider who never felt like he fit in. By my sophomore year of high school I realized that it wasn't just my personality that was different. I was gay. Although it wasn't apparent to everyone, that realization further isolated me from my classmates and my own family.
Thankfully, as I became aware of my own identity I had also discovered DI. There was something magical and almost too-good-to-be-true about a competitive activity that allowed me to contribute my talent and interests in a team setting. All of a sudden, my personality was not just tolerated, it was celebrated and valued. My penchant for aesthetics flourished alongside my curiosity for mechanics. By high school, my team members included kids from the soccer team, the engineering club, the marching band, and the drama club. There was no other place where I was accepted by such a diverse group of my peers and I loved that. I belonged and feeling like you belong is a very powerful thing when it seems as though the rest of the world wants nothing to do with you. When my team made it to the global level of competition and I walked into that arena for opening ceremonies, my belonging was solidified. As the roar of several thousand other young people washed over me, I was overwhelmed and overcome with emotion (yes, I cried), because I knew that so many others in that arena also felt that same sense of belonging.
It turns out the belonging DI made me feel was actually by design. A huge part of what DI teaches young people is confidence. Frankly, it should be the 5th 'C' if you ask me (the first four being Creativity, Critical Thinking, Collaboration and Communication). One of the core principles of our unique approach to education is something we call "authentic self-expression." Our Challenges give participants the opportunity to explore their interests and express their point of views in Challenge solutions. When young people are able to express themselves authentically and without fear of judgement or ridicule even, their confidence increases tenfold. An increase in confidence in a young student can lead to a better self-image, more self-respect, improved mental health, better grades, and more meaningful relationships with friends and family. The concept of confidence in one's own ideas is not unlike the concept of pride in one's own identity. Think about it. Having pride in oneself can lead to the same benefits as confidence. The terms are almost interchangeable in this context.
So that's it! The belonging I felt from being accepted for who I am and what I had to offer my team, was really about the overwhelming sense of pride that I had discovered within myself. To this day, whether walking through a DI tournament somewhere or walking through a Pride festival, I still get overcome with emotion thinking about the impact that experience is having on the participants. I'm known as the guy who watches DI team solutions and weeps tears of joy for their accomplishments. I really had no way of explaining why that happened until this moment.
Destination Imagination, like Pride, is powerful and important because it offers a place of belonging.
It is a safe place where everyone's ideas are valued and everyone has the opportunity to be celebrated, so they gain the confidence they need to tackle the future head on. I think it's great that we build interest in STEAM fields among young learners, but at the end of the day the real benefit of Destination Imagination is that our Challenges build character in young people. And when those young people come from historically underrepresented populations, whether they are LGBTQIA, black, brown or otherwise, the character we instill in them has an even greater impact.
---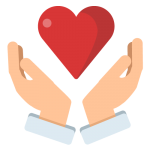 Destination Imagination relies on supporters like you to ensure that we can continue inspiring and equipping diverse youth from all over the world to imagine and innovate through the creative process. If you believe in the power of diversity, creativity and self-expression, please consider making a tax-deductible donation to DI today through our secure donor portal today.