MAY 20-23, 2023 / KANSAS CITY, MO
Join us at Envision:
Young Innovators Exchange
Envision 2023 will celebrate the convergence of technology and the arts through robotics and storytelling. Teams will dive deep into the world of robotics, mechatronics and fantasy in a one-of-a-kind STEAM challenge. Teams will utilize TETRIX kits from educational robotics company Pitsco to design and build their very own fantasy creations. The kits include servos, controllers, connectors, gears, and much more that teams will take home with them after the event. Click here to view our photo gallery from Envision 2022.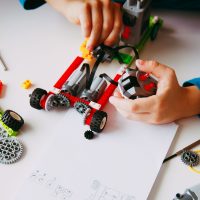 Day 1
Saturday, May 20
Event orientation and a half-day workshop for teams with educational robotics company Pitsco.
Day 2
Sunday, May 21
Teams receive all the challenge details, tools, and materials that they will need to be successful. Each team will get to work in their own workspace.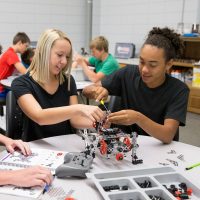 Day 3
Monday, May 22
Teams continue to develop, design and build their unique solutions.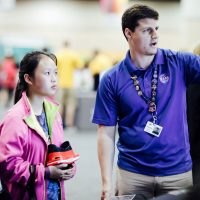 Day 4
Tuesday, May 23
Teams share and celebrate their creations in a showcase event and receive feedback and ratings from a panel of experts.