Today's the day! We are so excited to officially kick off a brand-new season of Destination Imagination (DI). This school year—in order to ensure that everyone has an opportunity to participate in our project-based learning program—teams have the option to participate in our in-person Challenge Experience (which includes our seven standard Team Challenges) or our Virtual Challenge Experience, the 2021 DI Digital Open.
Starting today, all seven of our standard in-person Team Challenges are now available for download in the Resource Area. After purchasing your Team Number and confirming your background check, you will have instant access to our Technical, Scientific, Engineering, Fine Arts, Improvisational, Service Learning, and Early Learning Challenges. See what creative adventures we have in store this season:
In addition to our Team Challenges, you will also have access to important resources that will help you manage your team and set them up for success, including Rules of the Road (your team's guide for understanding the rules and procedures), Roadmap (a handy resource for Team Managers that includes tips and tools for managing your team all the way from the idea generation stage to preparing for their tournament), and this season's Instant Challenge Practice Set (practice activities that will help your team learn how to solve different types of Instant Challenges in preparation for their tournament).
We hope you have a safe and amazingly creative journey together this DI season, and we cannot wait to see where your team's imagination and creativity take them over these next few months. And remember, if it doesn't say you can't, you can!
Make creativity a priority for your children. 
Encouraging your children to use their imagination and try new things is vital to their intellectual, physical and emotional growth. Make creativity a priority for your kids this school year with help from Destination Imagination. Start your team and come explore, learn and innovate with us!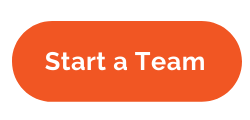 Need more info? Come chat with us!
Just learning about Destination Imagination or not sure how to start a team? Save your spot at one of our free online information sessions or email us at [email protected]. We'll give an overview of our program, how it impacts kids and communities each year across the globe, and answer any burning questions you may have.