Thank you to everyone who participated in our 2018-19 Graham Cracker Challenge! For this year's Challenge, we asked you to create a structure inspired by one of your favorite movies. In just three weeks, we received more than 50 creative submissions. We also got a few movies to add to our lists!
The 5 photo submissions that received the most votes were appraised by the Destination Imagination, Inc. staff based on the following criteria:
Overall creativity of the structure (up to 20 points)
Creativity of special feature #1 (up to 15 points)
Creativity of special feature #2 (up to 15 points)
Congratulations to our First and Second Place winners!
First Place ($100 Visa Gift Card):
Anna K. (Kentucky): "We chose the classic movie, Rudolph the Red-Nosed Reindeer. My family's favorite part of the movie is when Bumble, the changed abominable snowman, receives the honor of placing the star on Santa's Christmas tree. His joy embodies Christmas Spirit. The tree is the structure and the 2 special features are Bumble and Rudolph."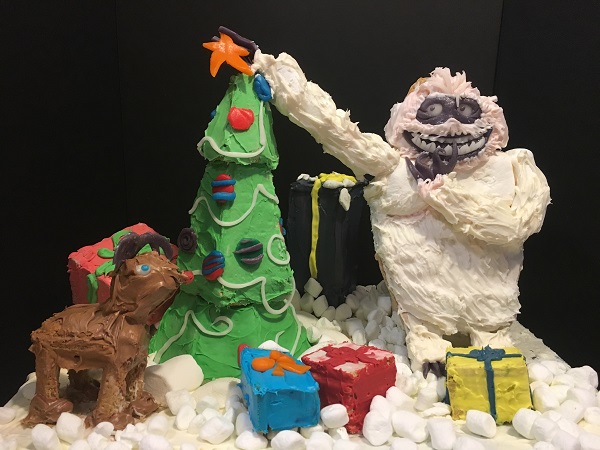 Second Place ($50 Visa Gift Card):
Kimberley C. (California): "We chose Ferris Bueller's Day Off as our movie. The structure we built was Cameron's house from the movie. Our special features were Cameron's red Ferrari and the windows of the house which we had to carve out."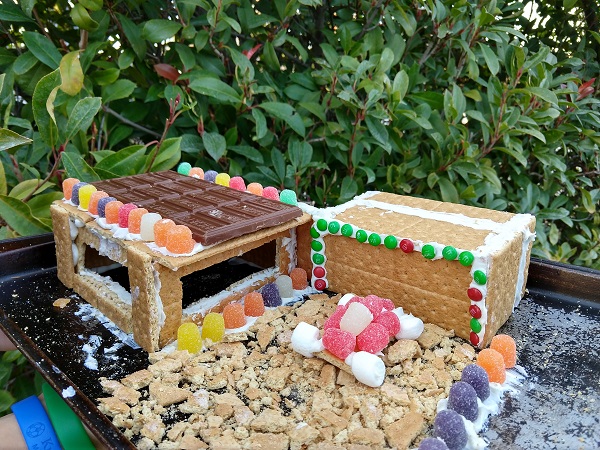 Thank you to everyone who took the time to design and submit their structure. Be sure to follow us on Facebook, Twitter and Instagram to keep up-to-date on upcoming contests and other creative activities!