We are excited to announce our 2023 Destination Imagination (DI) scholarship recipients! Congratulations to Ginger McCormick, our DI Graduate of the Year, and Lana Smith, our Founders Award recipient.
The DI Graduate of the Year Award was open to students (DI team members and volunteers) who were graduating from high school or college/university/trade school in 2023.
The Founders Award was established in honor and appreciation of the hundreds of volunteers who came together to make the DI network and community a reality. This award is given annually to the applicant who best exemplifies the spirit of Destination Imagination through volunteering in support of Destination Imagination and its mission and creating impact for the organization and its participants.
Please join us in congratulating our 2023 scholarship recipients!
DI Graduate of the Year – Ginger McCormick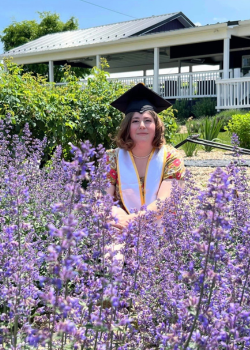 My name is Ginger McCormick, and I recently graduated with a Bachelor of Arts in Communication and Marketing from Mary Baldwin University. During my undergrad experience, I interned at the Woodrow Wilson Presidential Library. In the fall of 2023, I will be attending the University of Washington to start the Museology graduate program. I hope to be a Museum curator one day! I was in Destination Imagination in 2010 when I was in third grade. This past season, I had the honor of becoming a DI Team Manager and getting to help my Early Learning team, the SMES Red Stars. During the Affiliate Tournament, I made a short documentary comparing my time in DI to my little sister Hazel and her experience!
Founders Award Recipient – Lana Smith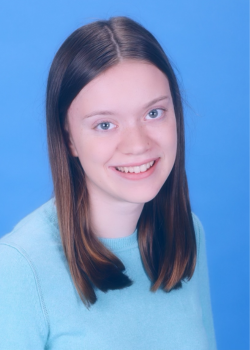 My name is Lana Smith, and I am a senior from San Diego, California. For ten years, I participated in Destination Imagination, which has been an incredibly formative experience that has taught me invaluable skills and shaped me into the person I am today.
Throughout my involvement with DI, I have not only competed but also served as a passionate fundraiser, spokesperson, and Appraiser. I am dedicated to serving, growing, and solving problems within this remarkable community.
I founded the 2-Minute-Team-Manager YouTube channel, a resource that deconstructs the 6-month creative process of solving a DI challenge into bite-sized chunks for teams to follow. Additionally, I serve as a member of the California Destination Imagination Youth Advisory Board, where I am implementing new projects to support teams as they navigate the DI season. Next fall, I am excited to pursue a degree in Biomedical Engineering at the University of California, Irvine, while continuing my involvement with DI as an alumna. I am grateful for all that this program has bestowed upon me, and I look forward to giving back to the DI community in the future.