To celebrate 20 years of creativity with Destination Imagination, the Alumni Council is looking to share pictures from team solutions in every Challenge from each year.
Got old pics you'd like to share? Submit them here! Make sure to tell us what year and Challenge each picture is from, and bonus points if you can tell us about the solution! Stay tuned because we might be using some of these pictures to display at this year's Global Finals.
Check out the list below for a refresher on all the Challenges: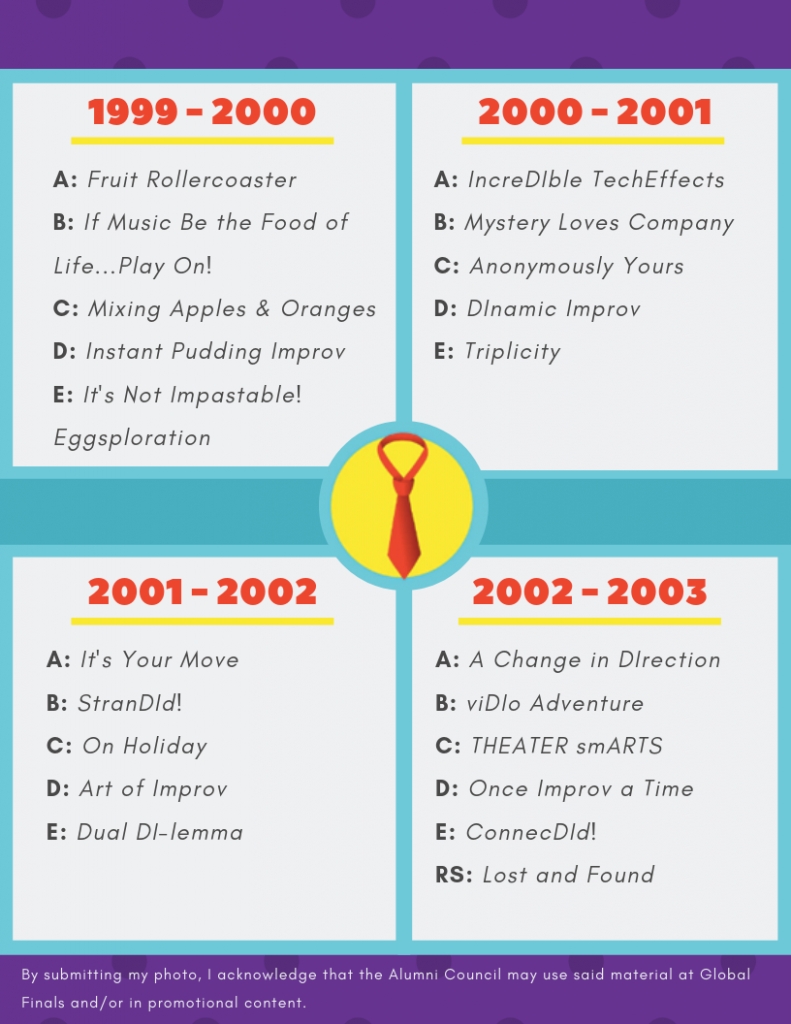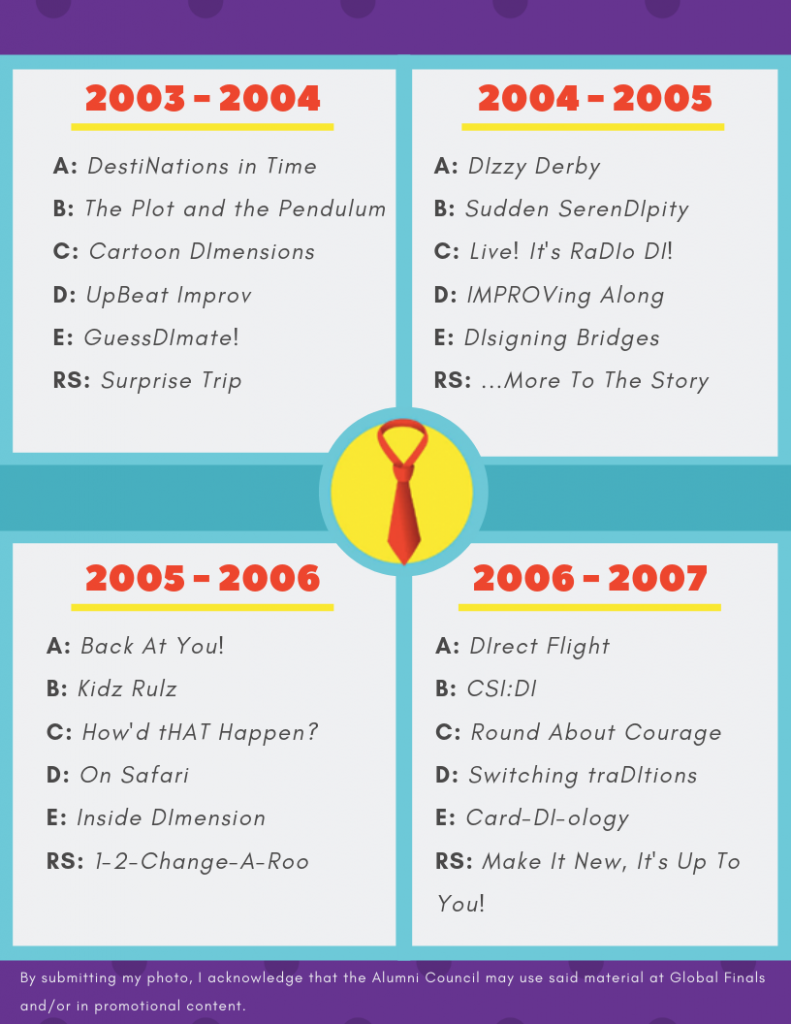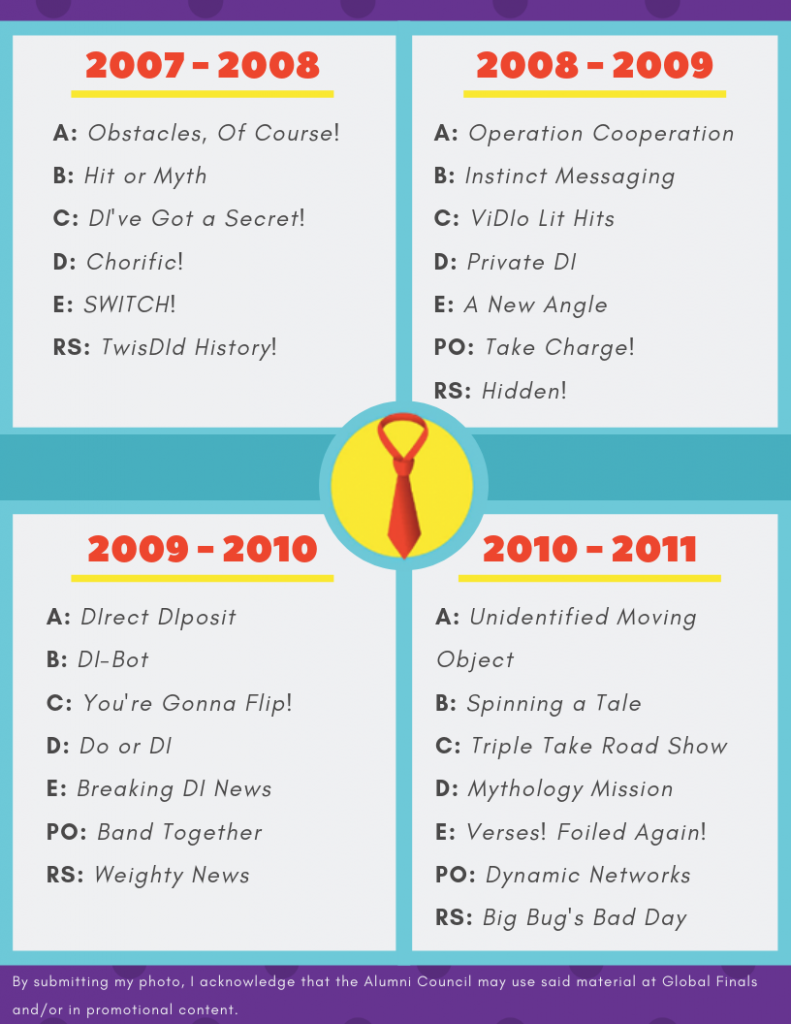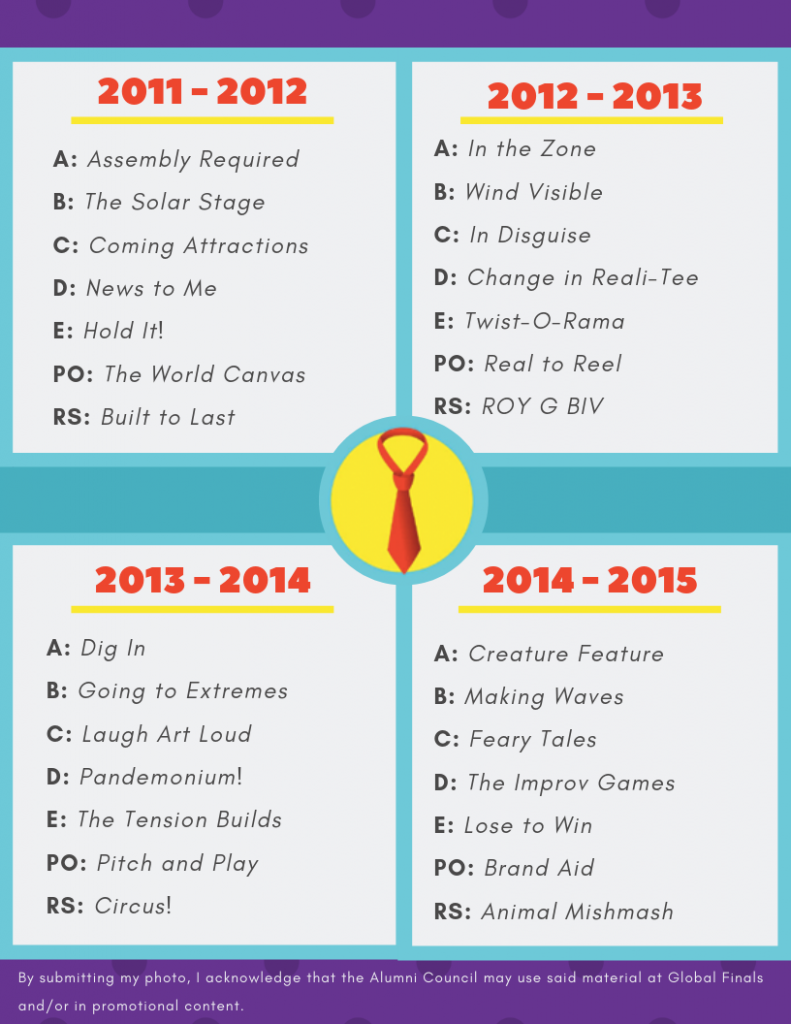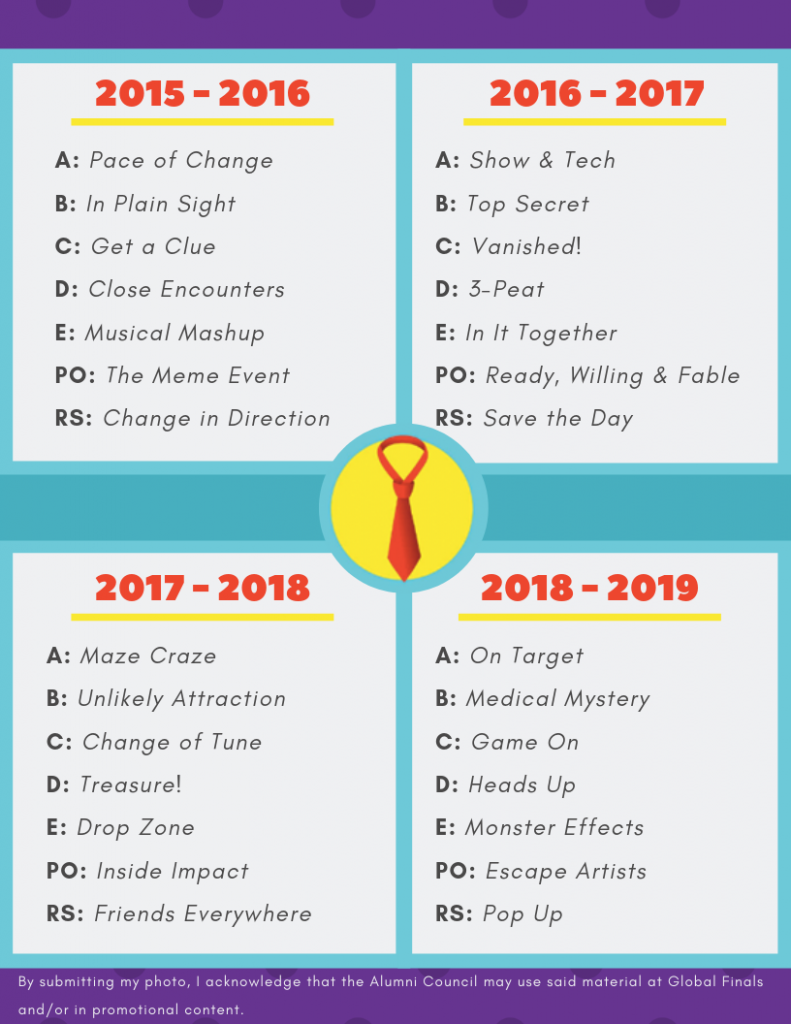 The deadline to submit your photos is March 13, 2019. You can submit your pictures through our Challenge Photos form.
For more Destination Imagination Alumni Ambassadors information and Challenges, follow the DI Alumni Facebook page.