Last month, Destination Imagination (DI) alumnus, Raymond Weber, was awarded the Presidential Award for Excellence in Mathematics and Science Teaching—the highest honor bestowed by the U.S. government specifically for K–12 mathematics and science teaching.
Weber has been an educator for ten years, spending his career teaching fifth grade at Salem Avenue Elementary School in Hagerstown, Maryland. He has also served as a Destination Imagination Team Manager for the past eight years.
"Salem Avenue Elementary is a Title I school with 100% poverty," said Weber. "I believe I work with the most creative and brilliant students. Each year, we compete with a new team consisting of students from my fifth-grade class."
Developing a love for learning and creating a passion for innovation in his students has led Weber's Destination Imagination team to four state titles and top performances at Global Finals.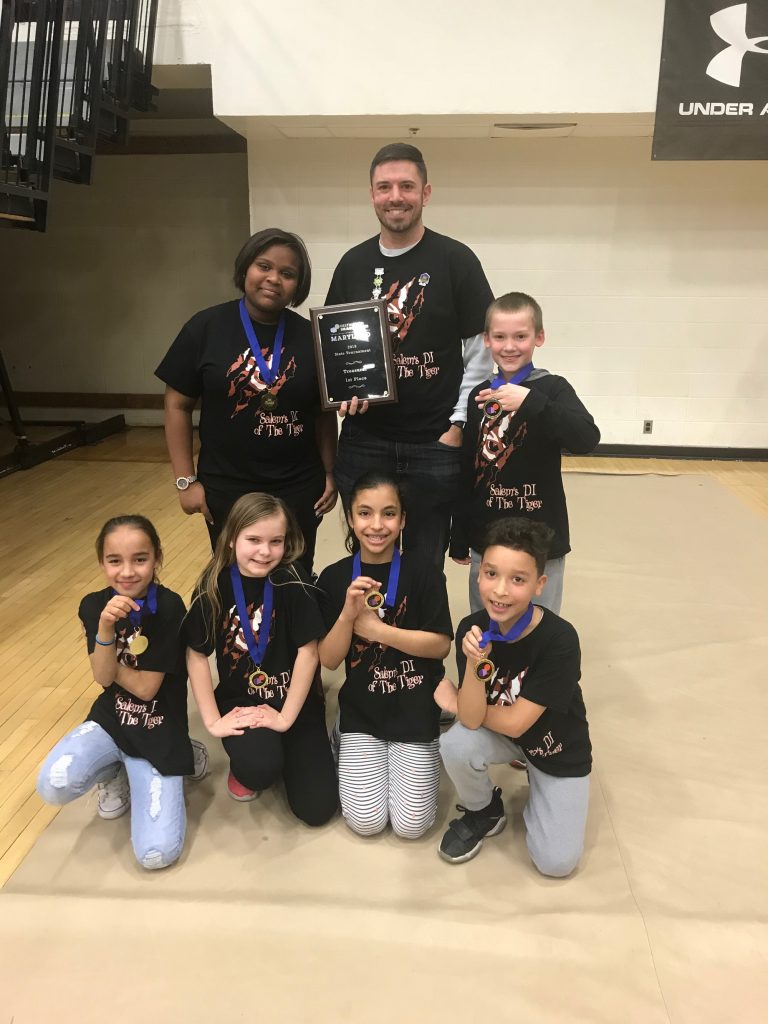 "Destination Imagination allows me to prepare my students for a future that is constantly evolving," said Weber. "Through DI, I have been able to build confidence in my students and aid them in developing crucial problem-solving skills, but most importantly to chase their dreams. It is a blessing to work with these students and watch them grown in so many capacities."
As a child, Weber was a Destination Imagination participant and competed with his team for three years at Bedington Elementary in Martinsburg, West Virginia.
In addition to volunteering for Destination Imagination, Weber manages a 24-mathematics team, supporting students in sharpening skills like computation, number sense and pattern sensing. His team earns high rankings at their competitions.
Established by Congress in 1983, the PAEMST program authorizes the President to bestow up to 108 awards each year. Awardees come from schools in all 50 States, the District of Columbia, the Department of Defense Education Activity (DoDEA) schools, and schools in the United States territories of Guam, the Commonwealth of the Northern Mariana Islands, the Commonwealth of Puerto Rico, and the United States Virgin Islands. Nominations and awards are facilitated by the White House Office of Science and Technology Policy (OSTP) and the National Science Foundation.
Since the program's inception, more than 5,000 teachers have been recognized for their contributions in the classroom and to their profession. Awardees serve as models for their colleagues, inspiration to their communities and leaders in the improvement of mathematics and science education.
Raymond earned a B.A. in elementary education from Shepherd University and an M.A. in instructional design and technology from West Virginia University. He is certified in elementary education.