Tabetha Noel-Ratcliff, a 15-year-old at Northwest High School in Texas, wanted to pursue her passion of playing the mellophone in the school's marching band. She was born with symbrachydactyly, a rare congenital hand condition. Noel-Ratcliff has full control over her right arm, but her hand and fingers are not fully developed, which makes it difficult for her to play the mellophone while marching.
The band director recognized that she needed something to help her support the weight of the instrument, so he reached out to the school's STEM-focused robotics teacher. That teacher then turned to 16-year-old student and Destination Imagination participant, Clark Strong, who got involved with 3D printing after his grandfather gave him a 3D printer a few years ago.
Though Strong and Noel-Ratcliff did not know each other, Strong was inspired to take on the project to help her. He studied the way Noel-Ratcliff played the mellophone and took measurements of her arm length and the lengths and angles of the valves on the instrument. He then designed and created a prosthetic hand using Tinkercad and a 3D printer at home.
"Making it so that it would fit her was a challenge, but it was very rewarding," Strong said. "The most exciting thing for me was that Tabetha was able to use it and it helped her."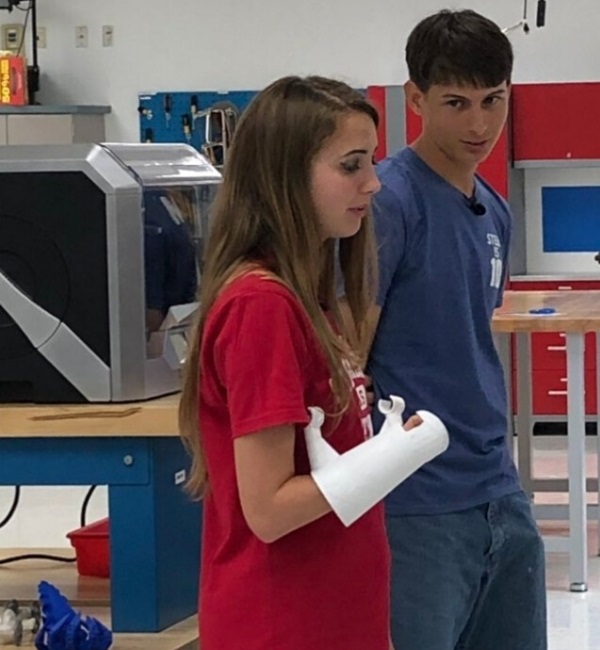 In addition to his passion for 3D printing, Strong also credits his participation in Destination Imagination (DI) for helping him throughout the process. "DI helped me with problem-solving and seeing things in different ways than others," Strong said.
He said the creative process learned through DI was also integral to his innovation. "I use the creative process to create all of my prints ‒ imagine, design, print, redesign and then print again," Strong said. "I repeat the redesign and print process until I get the desired outcome."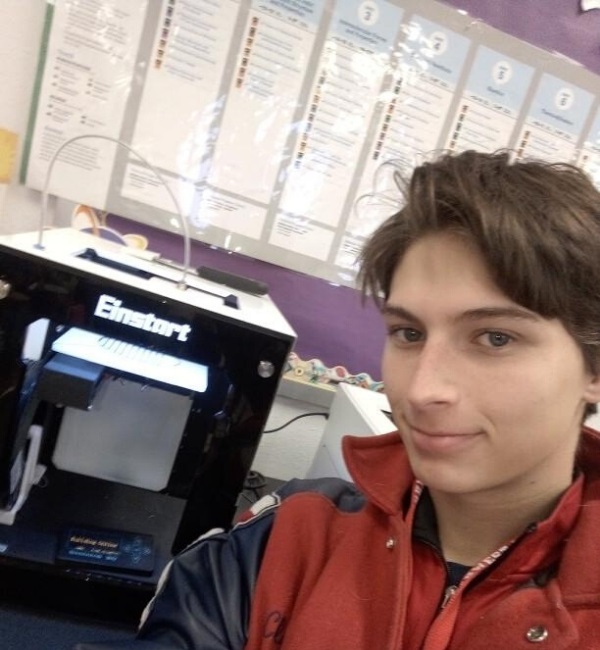 His mother, Carolynn Strong, was also amazed by what he accomplished.
"We felt very honored that our son was given the project and we had complete confidence in his abilities," Carolynn Strong said. "We especially loved how humble he was throughout the entire project. He did this for the sake of helping others, not for praise."
For Clark Strong, using your skills to help others is one of the greatest things you can do in life.
"If you find something that you really like to do, don't let anyone stop you, and find ways to use it to help others, "Strong said. "But also remember to have fun."