From the changing of leaves to birds migrating, there's so much going on in nature during the fall. It's also a great opportunity for kids to get out and explore before winter approaches!
As a kid, I always loved checking things off of lists. (Ok, I'll be honest…I still love doing that.) With this fun and simple scavenger hunt we've put together, kids will have blast searching for everything from wildflowers to squirrels to spider webs—and checking them off their list, of course!
Download and print our Fall Scavenger Hunt list.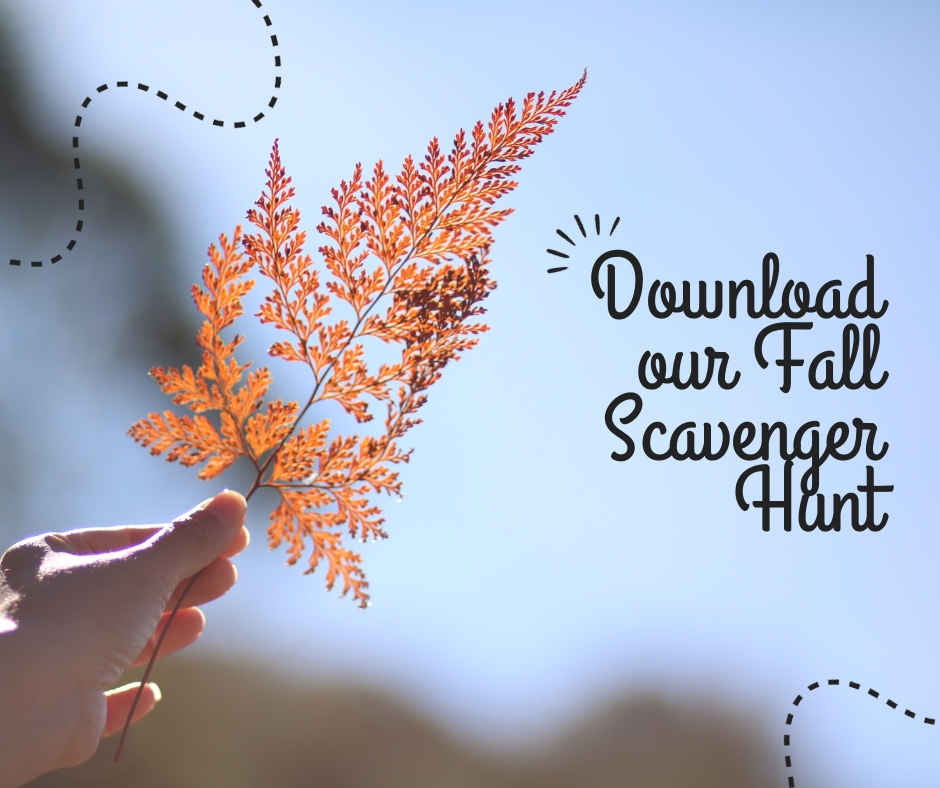 For more activities like this, be sure to follow us on Facebook, X, and Instagram.