Pin Auction
For more than 20 years, Dr. Frank Begun enthusiastically helped guide and create the foundational culture around pin trading in the Destination Imagination community.
Based on the tenets of unbridled creative design, the fair pin trading practices and the true connection that can be forged between two strangers when they engage in a trade, Dr. Frank has helped to make pin trading an important component of the DI experience at DI's annual worldwide celebration of creativity – Global Finals.
Through his many years of participation in the pin trading community, he has personally collected almost every DI pin and connected with thousands of youth along the way. His consistency, passion and dedication to the DI pin trading community has been a joy to watch.
Now, Dr. Frank Begun is extending his legacy in support of DI by donating more than 15,000 pins. They have been sorted, cataloged and photographed for archival purposes and now they will be auctioned off in sets so that others can display and enjoy them with friends and family for years to come. All Pin & Art Auction proceeds will go to support Destination Imagination's mission to inspire and equip youth to imagine and innovate through the creative process.
You could own a piece of DI history too! Our Pin & Art Auction will run through the end of July, with pin sets closing July 29-31. Take a look, register, bid and own an authentic piece of DI history from an iconic figure! Visit charityauction.bid/di21 for more.
Art Auction
In addition to our Pin Auction, we're auctioning off a limited number of artistic services provided by some of our amazingly talented alumni. Win a custom crocheted doll or pet blanket, a personalized comic strip, or concept and design support for your own pin set. With those options, the creativity is limitless! Check out the lots, register and place your bid!
---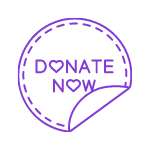 For more than 20 years, DI has transformed participants into creative and capable future leaders. You make that possible. Please consider making a donation to DI today to help ensure that we can continue building resilient kids and communities all over the world through the power of the creative process.