Dear DI Family,
Like many of you, I was required to take classes in home economics during my middle school years. I found that I really liked to sew, and made most of my clothes well into my twenties. Once I could actually afford to purchase ready-made clothing, I stopped sewing.
About 15 years ago, a good friend of mine decided that "we" needed a hobby. We tried making stained glass (too expensive), reupholstering furniture (too heavy) and finally settled on quilting.
After making my first quilt (hand pieced and quilted), I was hooked.
Today, quilting is my passion. So I am pleased to offer a custom-made quilt as an item in the Destination Imagination Fall Pin & Art Auction. The winning bidder will work with me to design and receive a lap size quilt (60×60) in the colors and style of their choice. It's going to be fantastic!
My style of quilting is "modern," which means that I favor bold colors and prints, high contrast and graphic areas of solid color, improvisational piecing, minimalism, expansive negative space, and alternate grid work. "Modern traditionalism," or the updating of classic quilt designs, is also often seen in modern quilting and is something that I would like to try.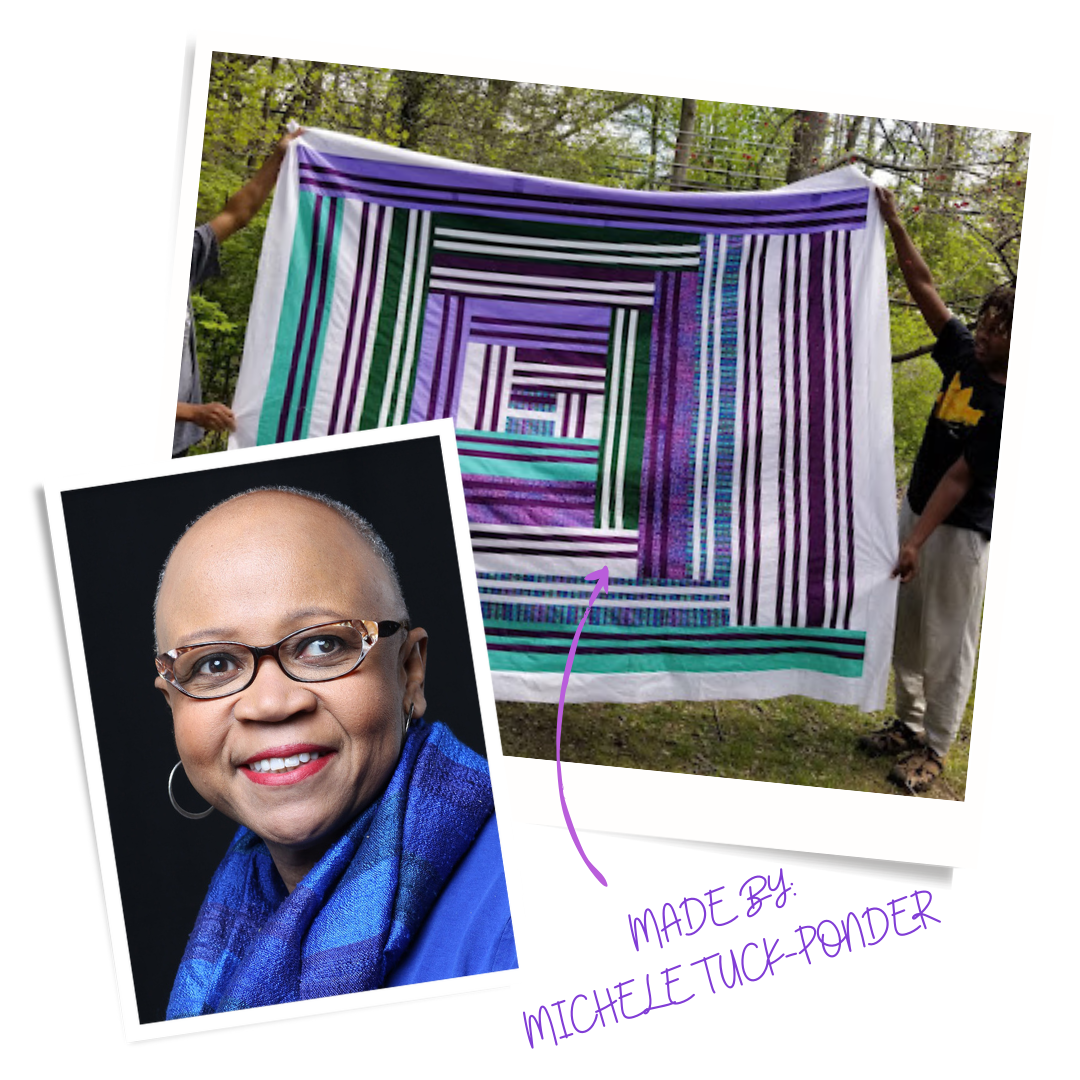 You can see more of my work at my quilting website, Ponderful Quilts. Here are a few of my favorites! I can't wait to work with the winning bidder!
In addition to the custom-made quilt, there are beautiful prints of Dr. Frank Begun's wildlife photography, handmade DI-inspired jewelry, other wonderful donated items, and of course – pins! If you're looking for a unique holiday gift, this would be the perfect opportunity to get your loved one something special and memorable while also supporting a cause you care a lot about – DI! All proceeds go to supporting DI. I hope to see you there and don't forget to bid early and often!!
Stay healthy and stay creative,
Michele