Destination Imagination is pleased to introduce its fall 2020 intern class! These individuals applied through a competitive process earlier this year and were chosen from a deep pool of qualified applicants because they exhibit core qualities necessary for success, including creative spirit, curious nature and commitment to bringing their best to their chosen internship. These interns began working with their respective teams in October and will complete their internship by mid-December. Please join us in welcoming this great group of Destination Imagination alumni!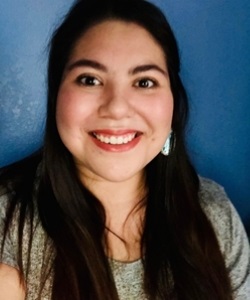 Ilissa Madrigal: Educational Experiences Intern
Ilissa recently graduated with her master's degree in Industrial and Organizational Psychology from the University of Tulsa. She is originally from Weslaco, Texas, and received her Bachelor of Science in psychology and Bachelor of Arts in biology from The University of Texas at Austin. Ilissa has a life-long history with Destination Imagination. She competed in DI when she was a student and worked as a Team Manager for five years throughout her career as a high school science teacher. Some of her favorite pastimes include managing multiple teams and attending regional, state, and global tournaments.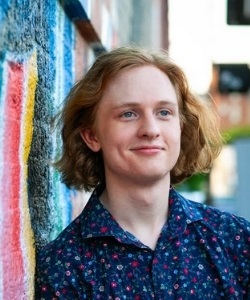 Thomas Schnaible: Strategic Partnerships & Advancement Intern
Thomas is ecstatic to be working as an intern in the Strategic Partnerships & Advancement division of Destination Imagination. His involvement with DI began during his freshman year of high school when he participated in the 2016 NExT Region DI tournament in the Improvisational challenge. His team went all the way to Global Finals that year and he was hooked! Over the next five years, competing in six more challenges, Thomas earned his Magellan award (2019) and actually graduated at the Kansas City Global Finals! Currently, he serves as a board member for the Texas NExT Region and hopes to join a University team.
Outside of DI, Thomas is a freshman at Texas Tech University pursuing a double major in Musical Theatre and University Studies, a build-your-own degree both with heavy influences from DI and design thinking.
He hopes to take his experiences in this internship to better focus this second degree. Beyond college, he is eager to attend graduate school and begin his acting career wherever the world may take him.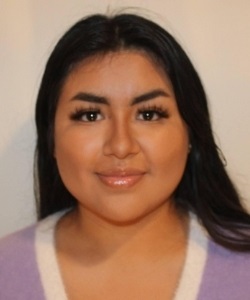 Abril Martinez: Strategic Partnerships & Advancement intern
Abril goes by she/her pronouns and she is currently a student at Western Washington University as a first-generation Multicultural first-year student. She is interested in majoring in Sociology and pre-law. Her hobbies include baking, learning new languages, and participating in clubs at her school.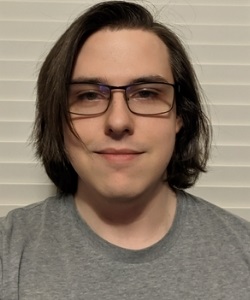 Alexander Anderson: Training Development Intern
Alex Anderson's experience with DI began with three years as a member of a team in Colorado, enjoying a measure of success in competition and acquiring various skills. The experience could only be described as "life-changing and invaluable."
Now Alex is acting as an intern for DI, seeking to learn even more from the organization while hoping to contribute to its function and growth. Alex's expertise lies with software development, including certifications in IT and Website Development from CompTIA and CIW as well as Software Development from Microsoft. They are currently enrolled in WGU's Software Development program in pursuit of a 4-year degree.